Dr. Yusef Halari
The Mastermind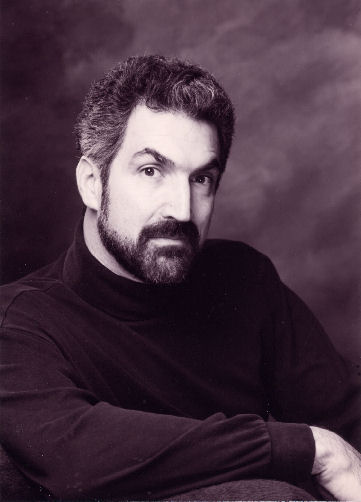 Dr. Halari is a DIMR funded researcher who has recently gone AWOL. Financial records indicate he has funneled a massive amount of grant money to untraceable accounts and the Pakistani military. Manifests indicate he picked up an item shipped through Iran and Iraq to Lebanon in the last few days. He has hired a group of runners out of Istanbul to move a nuclear device up the side of Mount Ararat, to blow its top off, hopefully killing the Great Dragon Aden who lairs on it.
Dr. Halari was in college at Oxford when Aden destroyed the Iranian Capitol of Tehran, his home city. In the process, Dr. Halari's family was killed and economically ruined. For these reasons, Dr. Halari holds a deep seated hatred against what he calls 'the living embodiment of Shiatain in this world'. He has embezzled, over the last 10 years, 15,000,000 nuyen, of which he spent 2,000,000 on the nuclear device. He is a long term enemy, and a powerful initiate mage of his own right. He is known to possess formidable skills in summoning, with great form spirits known to him.
Due to the trusted position he held in the DMIR, no one suspected the treachery until a random accounting program spotted a series of questionable transactions and flagged it for review. That was 1 week ago. The review was completed yesterday, along with an invasive matrix search. The result is horrifying.
The team
The team hired by Dr. Halari is some of the best of Istanbul's shadows, many in the employ of Fadil Adid, notorious boss of the shadows of that august city. Lead by Zaid Kahil bin-Mahmoud, codenamed: Ifrit, the team has a heavy reliance on physical prowess, with a magi by name of 'Sandstorm' as backup.
Team Members

Ifrit - Unknown. Possibly a Samurai.
Sandstorm - Mage specializing in weather control and telekinetic
Lapis - Stealth and scouting, Samurai with quality gear.
Jericho - Demolitions man, specializing in geology and sapping. The name comes from 'walls tumbling down'.
Maiye - Combat specialist, name pronounced 'my'.
Mooks - 6 locals of varying degrees of competency
Ifrit
Primary attack:
Init: 3D6+12
L
M
S
D

SandStorm
Primary attack:
Init: 2D6+8
L
M
S
D

Lapis
Primary attack:
Init: 5D6+14
L
M
S
D

Jericho
Primary attack:
Init: 1D6+6
L
M
S
D

Maiye
Primary attack:
Init: 3D6+8
L
M
S
D

Mook 1
Primary attack:
Init: 1D6+7
L
M
S
D

Mook 2
Primary attack:
Init: 1D6+8
L
M
S
D

Mook 3
Primary attack:
Init: 1D6+6
L
M
S
D

Mook 4
Primary attack:
Init: 1D6+5
L
M
S
D

Mook 5
Primary attack:
Init: 1D6+7
L
M
S
D

Mook 6
Primary attack:
Init: 1D6+6
L
M
S
D
page revision: 44, last edited: 17 May 2009 05:35